Note from Harry Harris:
I read the note from Walt Spita with interest. He and I made the trip from Orlando to Alert to Orlando in August 1965, on a C130 Hercules. I think we carried 3 gravity meters from the 1381st GSS, picked up a 4th in Cambridge, MA, and a 5th in Ottawa, Canada. We were joined in Ottawa by Peter (don't remember his last name) from the Geodetic Survey of Canada (GSC). Peter was a heavy sleeper and did not like the 0600 hours appointments for takeoff. We slowly made our way north in the Hercules, stopping at a number of small villages with dirt airstrips for gravity observations at sites established by the GSC.
I remember one overnight stop in particular - I think it was at Hall Beach. It was the regional headquarters of one of the Indian affairs departments, with a long, wide runway built during World War II, and very nice guest quarters. Some of our group decided to go to a dance in the adjoining small village, but returned in short order - no admission without coat and tie.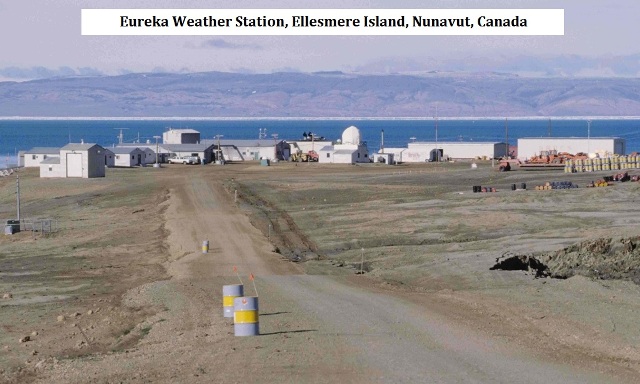 Eureka was another memorable overnight stop. Populated by 14 weather station personnel
in the summer and 6 during the winter, they were a lonely, but very hospitable group of people.
We had a fish fry, prepared by a cook straight out of a Beetle Bailey cartoon, with fish caught by the aircrew.
Photo Courtesy Harry Harris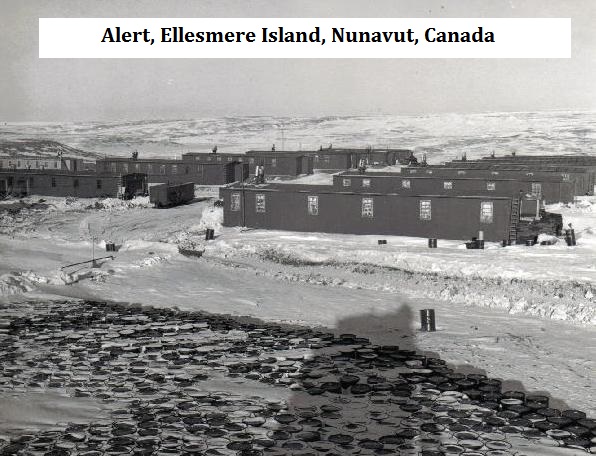 The main thing I remember about Alert was the soil, which was a brown powder that could
swallow a car. The vehicles in use were military halftracks. The muskoxen stared at our
aircraft, but did not attack.
Photo Courtesy Harry Harris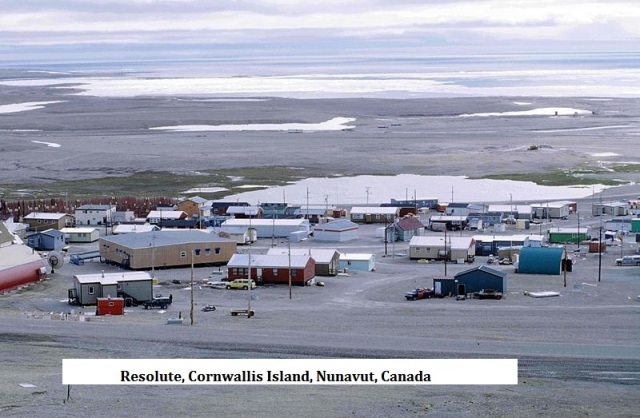 At these high latitudes the aircrew had two navigators, one of whom was qualified in grid
navigation. I never did understand what he was doing, but we always hit our destinations
on the spot. At the time of our trip the magnetic north pole was at Resolute Bay. It was weird
as we approached Resolute from the east with the compass reading north. Passing over the
magnetic pole put north behind us.
Photo Courtesy Harry Harris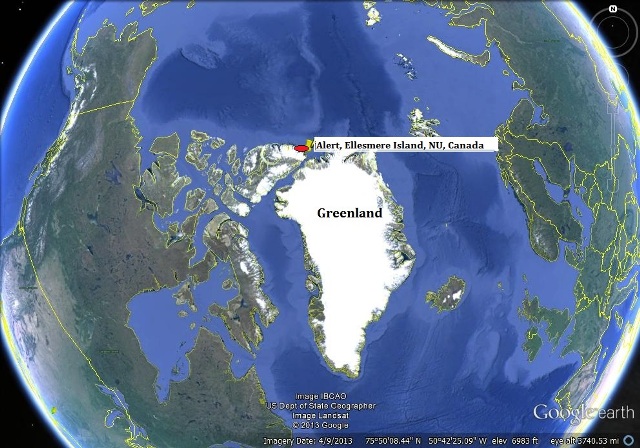 Polar View of Alert
Photo Courtesy Harry Harris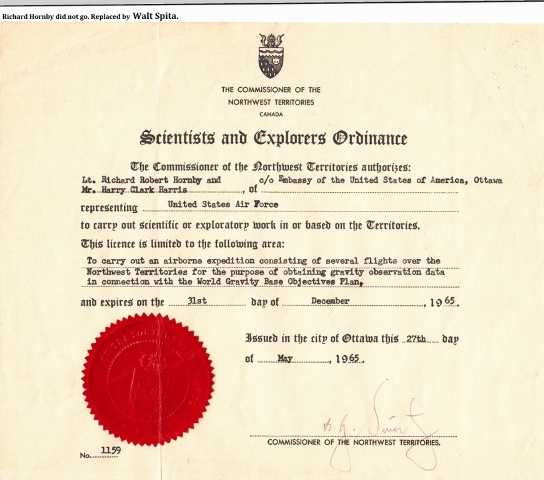 The certificate is real. You will note that Hornby was scheduled for the trip, but Spita actually went.
Photo Courtesy Harry Harris

Getting Ready To Go To Atlas Missile Sites, Lincoln AFB, NE
Joe Schweninger and Mac MacDougal
Photo Courtesy Mac MacDougal

Hugh Buteau and Mac MacDougal Leaving To Measure Gravity At Missile Sites
In Kansas, Wyoming, and South Dakota 1960
Photo Courtesy Mac MacDougal

Gravity Measurement, Love Field, Dallas 1960
Photo Courtesy Mac MacDougal

Atlas Missile Silo Under Construction Nov 1960 - Lt Joe Schweninger
Photo Courtesy Mac MacDougal

Atlas Site Under Construction Dyess AFB, TX - Lts Mac MacDougal and Joe Schweninger
Photo Courtesy Mac MacDougal

Atlas Silo, Lincoln AFB, NE, Nov 1960
Photo Courtesy Mac MacDougal

Gravity Meter Sitting On Minuteman Missile Site, Malmstrom AFB, July 1962
Photo Courtesy Mac MacDougal

Minuteman Site With Gravity Meter and Carrying Cases, Malmstrom AFB, July 1962, Mac MacDougal
Photo Courtesy Mac MacDougal

Minuteman Missile Site, Malmstrom AFB, Gravity Meter, Canapa, July 1962
Photo Courtesy Mac MacDougal

Minuteman Site With Gravity Meters, Elsworth AFB, July 1962
Photo Courtesy Mac MacDougal

Gravity Measurement, Air Passenger Center, Frankfurt, Germany, October 1960
Chuck Whalen On Right.
Photo Courtesy Mac MacDougal

Gravity Base Station, Bad Harzburg, Germany, October 1960
Photo Courtesy Mac MacDougal

Esogn Boga, Turkey Gravity Station, July 1960
Photo Courtesy Mac MacDougal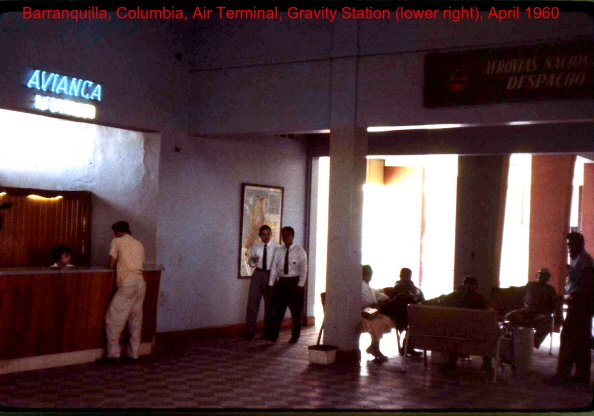 Barranquilla, Columbia, Air Terminal, Gravity Station (lower right), April 1960
Photo Courtesy Mac MacDougal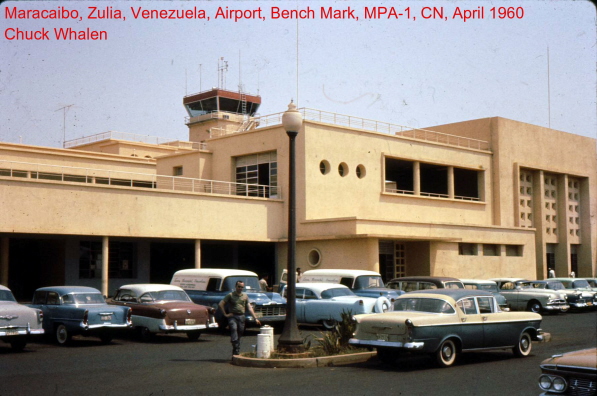 Maricaibo, Zulia, Venezuela, Airport, Bench Mark, MPA-1, CN, April 1960
Photo Courtesy Mac MacDougal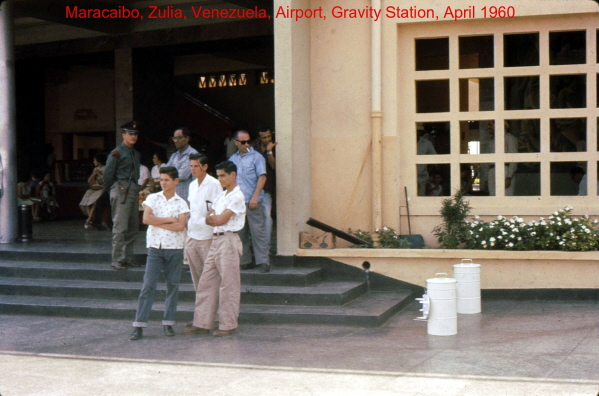 Maricaibo, Zulia, Venezuela, Airport, Gravity Station, April 1960
Photo Courtesy Mac MacDougal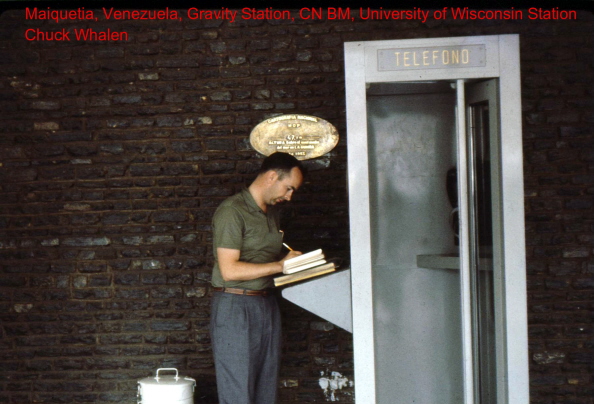 Maiquetia, Venezuela, Gravity Station, CN BM, University of Wisconsin Station
Chuck Whalen
Photo Courtesy Mac MacDougal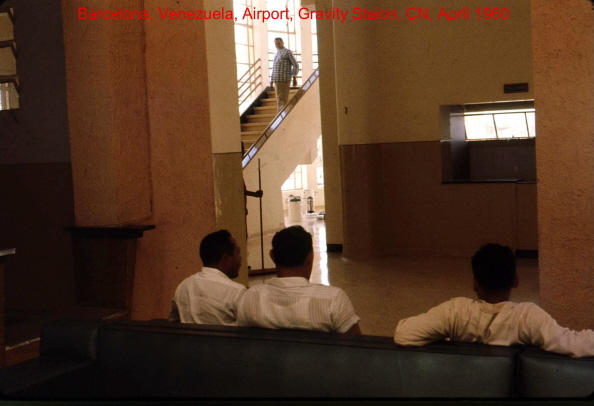 Barcelona, Venezuela, Gravity Station, CN, April 1960
Photo Courtesy Mac MacDougal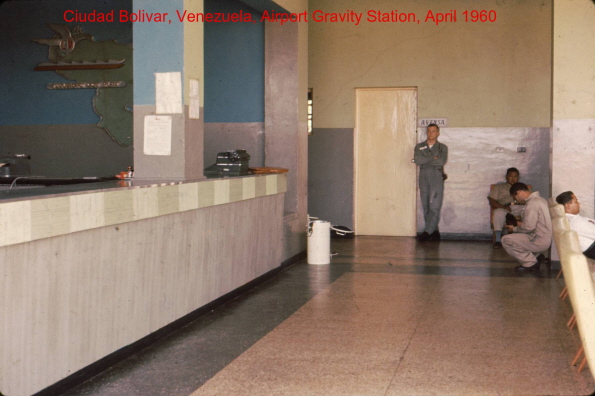 Ciudad Bolivar, Venezuela, Airport Gravity Station, April 1960
Photo Courtesy Mac MacDougal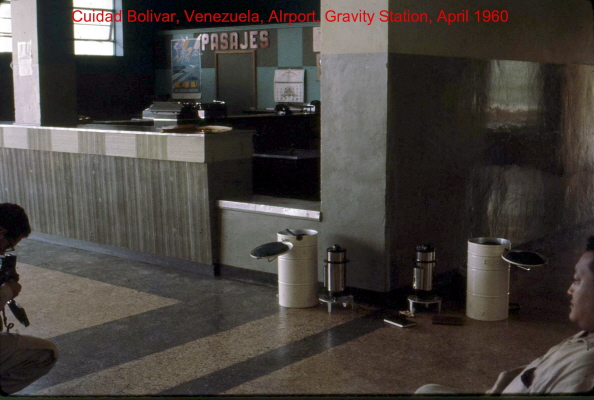 Ciudad Bolivar, Venezuela, Airport Gravity Station, April 1960
Photo Courtesy Mac MacDougal

Gravity Base Station, Outside Of Caracas, Venezuela, April 1960
Photo Courtesy Mac MacDougal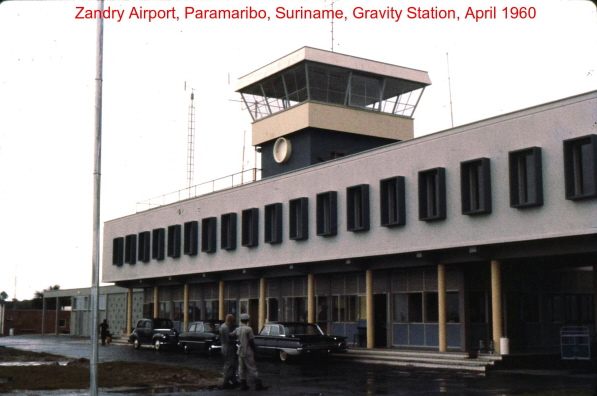 Zandry Airport, Paramaribo, Suriname, Gravity Station, April 1960
Photo Courtesy Mac MacDougal

Zandry Airport, Paramaribo, Suriname, Gravity Station Close-up, April 1960
Photo Courtesy Mac MacDougal

Rochambeau Airport, French Guiana, Gravity Station, April 1960, Mac MacDougal
Photo Courtesy Mac MacDougal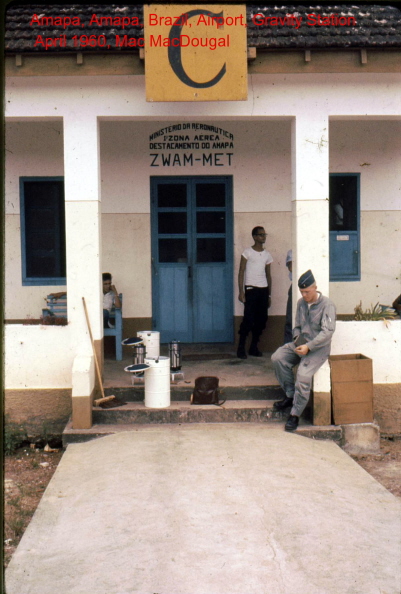 Amapa, Amapa, Brazil, Airport Gravity Station, April 1960, Mac MacDougal
Photo Courtesy Mac MacDougal

Belem, para, Brazil, University Of Wisconsin Pendulum Station,
Smapp's Filter Water Plant, April 1960
Photo Courtesy Mac MacDougal

Ilheus, Bahia, Brazil Airport Gravity Station, April 1960
Photo Courtesy Mac MacDougal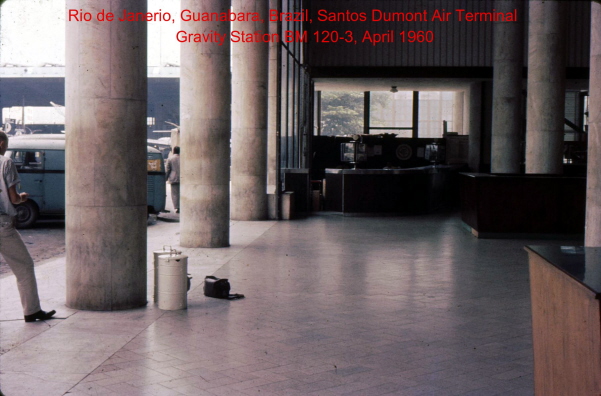 Rio de Janerio, Guanabara, Brazil, Santos Dumont Air Terminal,
Gravity Station BM 120-3, April 1960
Photo Courtesy Mac MacDougal

Riberio Preto, Sao Paulo, Brazil, Leite Lopes Airport, Gravity Station April 1960
Man on right is Brazilian Major who was our interpretor/contact/protector and guide
Photo Courtesy Mac MacDougal

Ipameri, Goias, Brazil Airport, Gravity Station, April 1960, Mac MacDougal
Photo Courtesy Mac MacDougal

Uberaba, Minas Gerais, Brazil, LaPlace Astro, Gravity Station A-19
Photo Courtesy Mac MacDougal

Jacksonville, FL Airport, Gravity Base Station, 1961
Photo Courtesy Mac MacDougal

St. Simons, GA Airport, Gravity Base Station, 1961
Photo Courtesy Mac MacDougal

Florence, SC Airport, Gravity Base Station, 1961
Photo Courtesy Mac MacDougal

Savannah, GA Airport, Gravity Base Station, 1961
Photo Courtesy Mac MacDougal

Raleigh-Durham, NC Airport, Gravity Base Station, 1961
Photo Courtesy Mac MacDougal